Implementation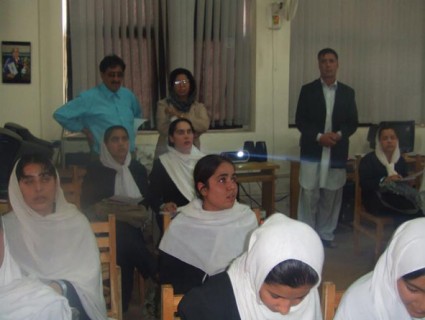 Afghan Women Bike Project, Kabul
The first step of the Afghan Women Bike Project began in April 2008 in Kabul with the donation of Cord Aid and implemented by Jamal Company.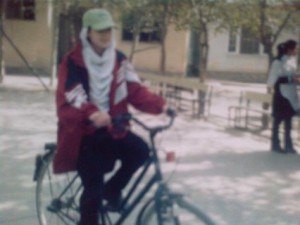 At the beginning it was difficult to imagine that girls and women could even decide to learn riding bicycle in Afghanistan. We had persisted in our struggle, and  felt that we were close to reach our goals. We trained girls groups in Aiesha-e Durani, Rabia Balkhi and Ariana girl's high schools. Also a group of girls were under the training by Afghan Women Network in Kabul.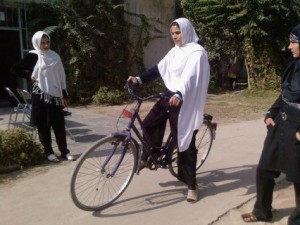 Our trainer Tamim Faqiri went to these schools and trained the interested girls, and the project was evaluated through a bike competition of these girl's schools.
We are very thankful from the Ministry of Education and Kabul Traffic who  expressed their appreciations to our project and arranged a large seminar on our behalf. Also it is important to mention that the Ministry of Education accepted the Manual of Basic Traffic Rules, which was published for Afghan Women Bike Project by Shahmoama in Kabul, as part of a student's lesson material. Because of a 3 days seminar sponsored by the Ministry of Education, Kabul Traffic and Jamal Company, the representative of Shahmoama, a teacher from each school was invited to learn about this manual (600 teacher in 3 groups). One of the Deputy Ministers of the Ministry of Education and Kabul Traffic's Director was participated in the opening ceremony of this seminar.
The first day of seminar was on 22th October in Amani Highschool, the second day on 23th in Rabia-Balkhi and the third day was on 25 October in Aieshe-e Durani high school. About 20 bicycle bags and 20 child seats was gifted to the help-worthy participated teachers in Amani School, 200 bicycle bags and 31 child seats to teachers in Rabia-e Balkhi Highschool and 30 child seats and 20 bicycle bags in Ariana Highschool to encourage girls and women to use bicycle and the benefits of these equipments was explained to them by Mr. Jamal Faqiri in-charge of Jamal Company. The participated teachers got the responsibility of introducing this manual to their school and teaching it to the students.
Also we would like to thank the directors and management of the mentioned girl's schools for cooperating us and showing their interest in Afghan Women Bike Project. We would like to appreciate does brave girls who participated in our trainings and we encourage them to use bicycle in their daily lives and get benefit from this very simple transportation equipment to become independent.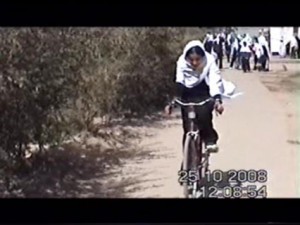 As mentioned, a competition was arranged among girl's schools which included a traffic rule's theory quiz  too. About 70 questions were made by Shahmoama for this quiz and  sent to Kabul. 50 questions was chosen for the list. The evaluation arranged by Shahmoama, Kabul Traffic, Ministry of Education and by the direct support of Jamal Company .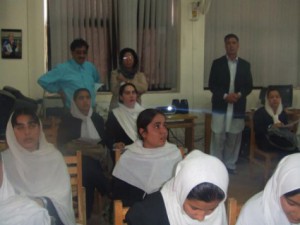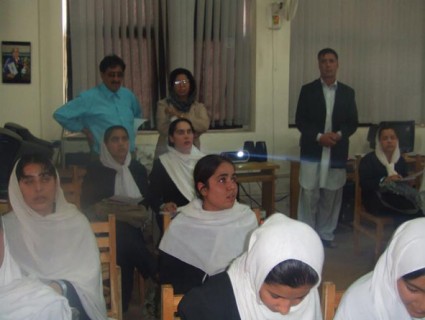 The activities of Afghan Women Bike Project  broadcasted in the media.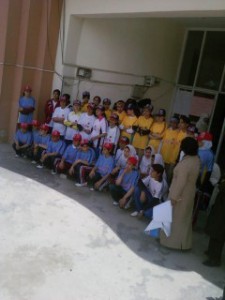 We are glade to say that we have made a great progress in the lives of a minority of girls schools for a good begin!
We encouraged  girls and women in to buy form the lady-bikes and other equipments of bicycle that are prepared by Shahmama and was available for one year in the shop of Shahmama in Kabul.
We are thankful of Cord Aid that supported us in financing Afghan Women Bike Project and we appreciate their attendance in such projects to improve women's lives in Afghanistan.
Sample of theory exam: 70 questions